Breaking the Mold: Why More Female Guides are Essential for Safe and Empowering Travel
As the travel industry continues to grow, it's becoming increasingly important to ensure that all travelers feel safe and supported. For female-identified travelers, this means having access to knowledgeable and trustworthy local guides who can help them navigate unfamiliar territory and avoid potential dangers, learn how Greether is doing this and more.
That's where the concept of "Greeters" comes in. These are local women who serve as tour guides, providing insider knowledge and support to women travelers. By connecting female-identified travelers with Greeters, companies like Greether are helping to create a safer, more inclusive travel experience for all.
But the importance of having more female guides around the world goes beyond just safety. Women bring unique perspectives and experiences to the table, which can enrich a traveler's experience in ways that male guides might not be able to. Female guides can also serve as role models and mentors, inspiring other women to travel and explore the world on their own terms.
Unfortunately, women are still underrepresented in many parts of the travel industry, including as guides and tour operators. By supporting companies like Greether and advocating for more opportunities for women in the travel industry, we can help ensure that all travelers have access to the support and guidance they need to explore the world safely and confidently.
Female guides are excited of the opportunities Greether brings to them and women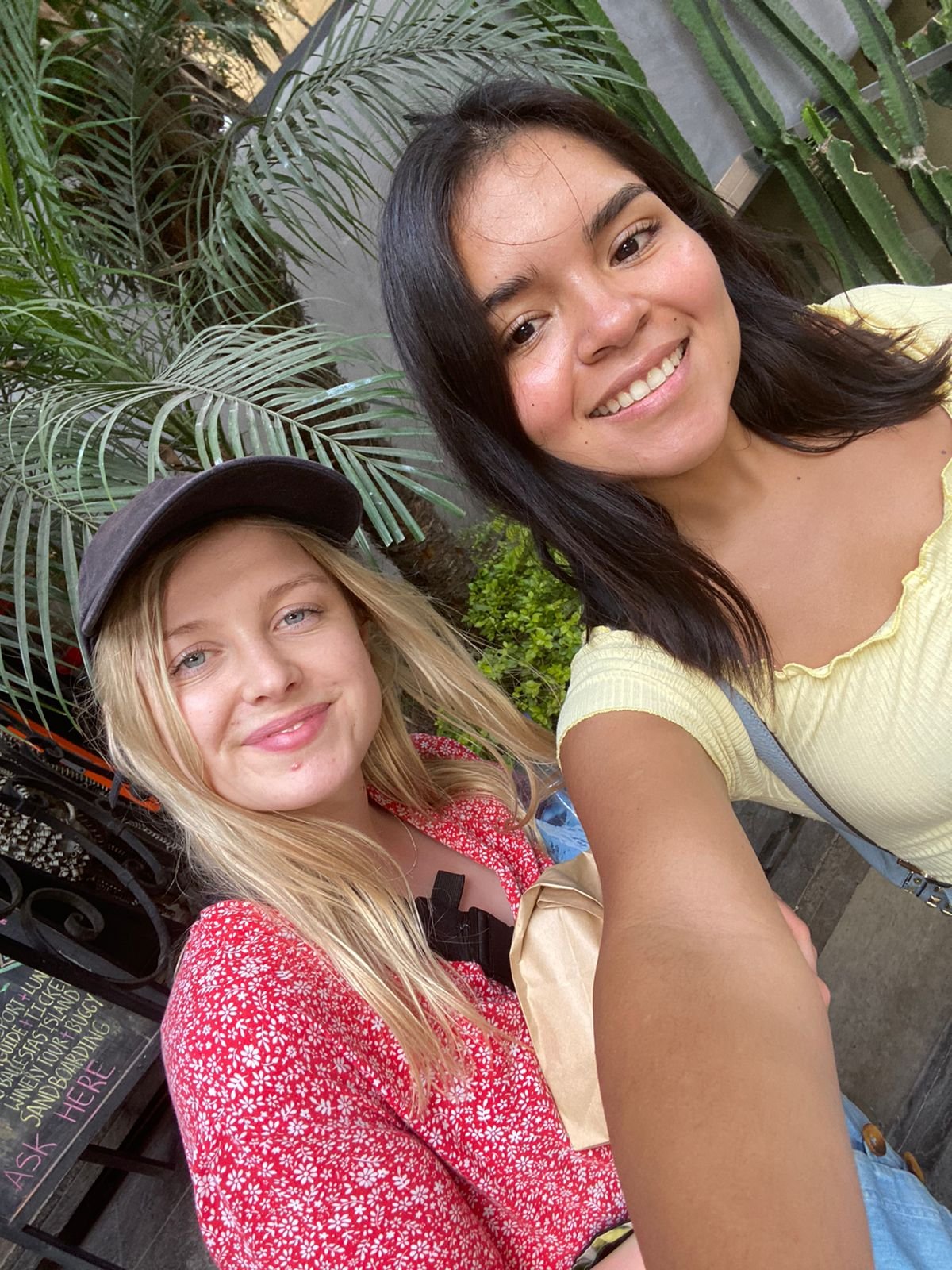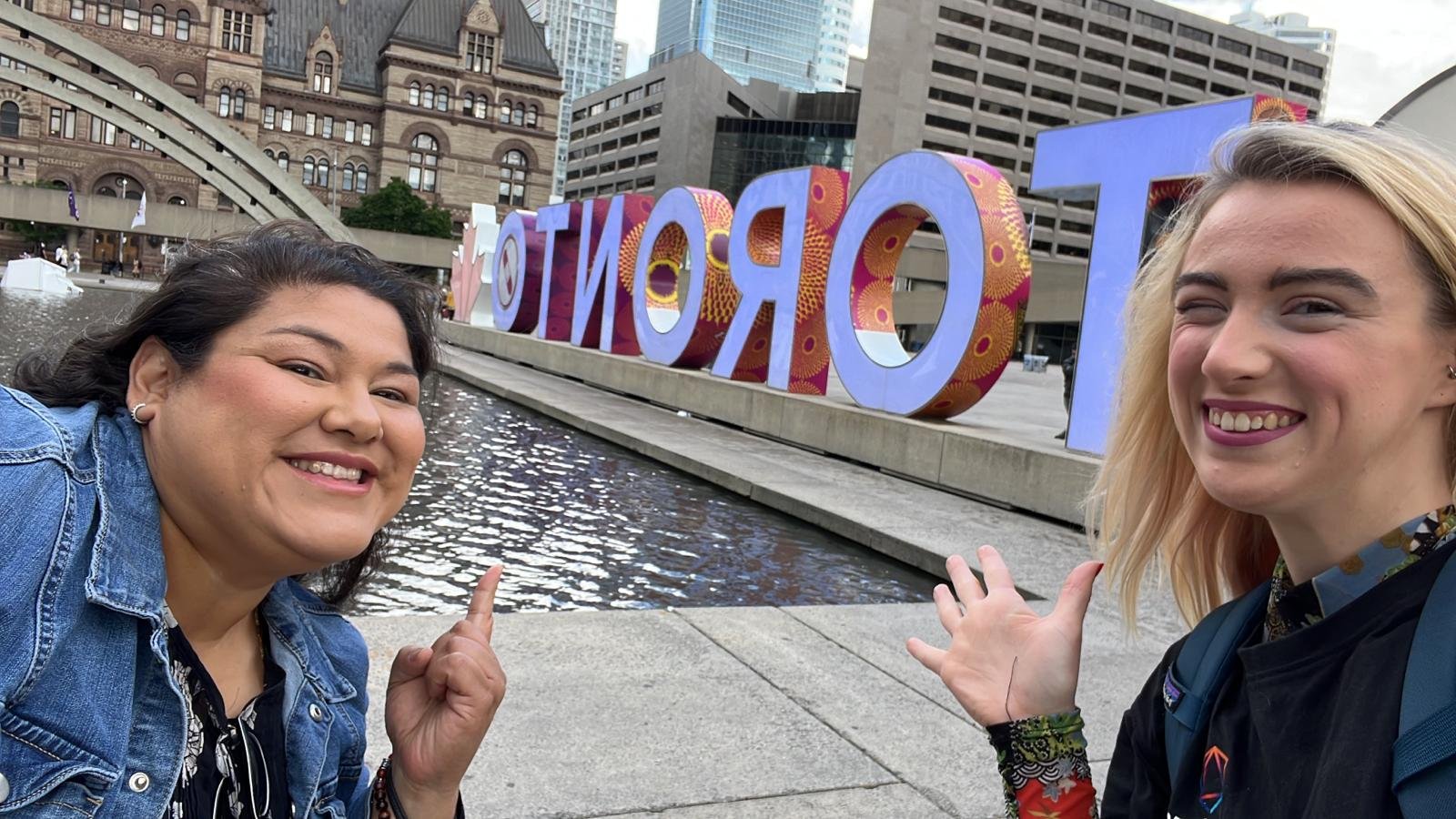 Some of ur Greeters around the world
Paulina Maldonado, a female tour guide in Santiago Chile, with 23 years of experience, shared some of her thoughts with us.
G.Tell us about your experience as a Greeter for the first time?
P. My experience as a Greeter was very different, it was my first time hearing about the work Greether does, it was truly a pleasure to give a tour to independent women who are excited to see other countries, and experience it more genuinely. I was really surprised when I found out about what you are doing, seeing all the photos from other travelers and female guides around the world. I am thrilled to see them coming to visit my country which has so many unique and beautiful things to offer.
G. How was your experience with your traveler?
P.She was lovely, she was very observant of all the places and history I was sharing with her, I really appreciated how open to learning about my culture she was, what made it even better was talking to her before we met and learning about what she wanted to do and see, eventhough our travel journey was only four hours, we enjoyed every moment. We walked a lot, even though it was very hot, the traveler was eager to see it all, we ended up enjoying a lunch together and getting to know each other, this was one of the best parts which goes outside of the regular "tour" of just showing them the destination, but also exchanging our life stories and who they really are, that was very enriching because everyone is very unique and that is the beauty of travel. Thank you Greether for having me as a Greeter, I can't wait to meet more travelers.
Reasons
booking a Greeter
equals a more sustainable world
Booking a female guide through Greether is not only a great way to support local women's economies, but it's also a powerful way to connect with like-minded individuals and explore new places with confidence.

By booking a female guide through Greether, you can tap into a network of experienced and trustworthy women who have a deep knowledge of the local area. In addition, by booking with Greether, you can feel good knowing that you are supporting women in the gig economy - a group that has been disproportionately affected by the economic impacts of the pandemic.

By choosing a female guide through Greether, you can travel safely and confidently, while also helping to create meaningful economic opportunities for women around the world. So whether you're looking to explore a new city, take a hike in the mountains, or embark on a cultural adventure, consider booking a female guide through Greether for an unforgettable and empowering experience.