Visiting Toronto as a solo female traveler & my first experience booking a Greeter!
Thinking of your next trip? What is the next destination on the list? Maybe Canada? 🍁 What about Toronto?!
Just as we love helping more women to travel with less risk, empowering and supporting them to live authentic experiences. We love sharing your travel stories, too! 👯‍♀️
Our star traveler, Anibeth, tells us about her trip to Toronto and her first Greether Experience there.
Hopefully it will inspire you to take that trip you have been thinking about or putting off for so long. ✈️🥳
Q&A with Anibeth
Please give us a brief introduction about yourself
Hi Anibeth Turcios from Houston, Texas. I work in government and an entrepreneur. I love to bike ride, family time and art.
How did you start solo traveling?
I started to go to conferences for work then for leadership training that then turned into traveling for adventures.
What do you think is the best part of traveling alone?
You get to explore things that you like and not have to wait till everyone decides on activities that you may not like that much but still join.
What's been the hardest part of traveling alone?
Sometimes planning adventures that are safe or destinations that you feel safe while alone.
Where did you find out about Greether?
Via a leadership organization, Hispanic Alliance for Career Enhancement (HACE). Fell in love with organization after I heard the CEO, Vanessa, give a presentation after completion of the Mujeres de HACE entrepreneurship cohort graduation.
What did you think about Greether before your first Greether experience?
Very impressive concept that is one of a kind company and well needed in the travel industry.
What did you think about Greether after your first Greether experience?
OMG! I love Greether and ready to plan my next trip. I felt safe.
"... my experience with Greether gave me all the tools to continue traveling alone in Canada to have memorable long lasting memories… "
— Anibeth
What do you wish you knew before you became a Traveler? What surprised you?
How easy it can be if you plan things so its not stressful. Don't stress if things don't turn out as planned.
About transportation, was it difficult for you to move around Toronto? Do you have any tips that you want to share with the Greether community?
Toronto has all modes of transportation from subway, train, buses, bikes and cars. I would recommend to plan routes before so you can save money and use public transportation. I experienced more and found new places while commuting.
Do you consider it an expensive destination?
Only the flight, food and downtown Toronto. Everything else reasonable prices. I would shop online for deals for museum and other popular destinations.
Do you have any tips for women that want to travel alone for the first time to Toronto?
Try to stay at high rises to take breathtaking panoramic pics of Toronto and near public transportation. Visit Toronto Island on bike/ferry. The architecture and history is amazing.
What do you wish you had brought but forgot to pack?
Umbrella and more workout clothes. I did a lot of walking and sight seeing in Canada.
What made you trust Greether?
Greether is very concise in what they do. They listened to what I wanted to do in Toronto and found a Greeter that had similar likes in traveling adventures. My first trip to Toronto, Canada was amazing because Greether came to the rescue. I was heading early to be a tourist with my brother for a friends wedding but he couldn't travel with me at the last minute. I had a dilema, I was going to travel to another country alone. I called Greether and I told them I needed their services because the wedding party wasn't arriving till a few days later.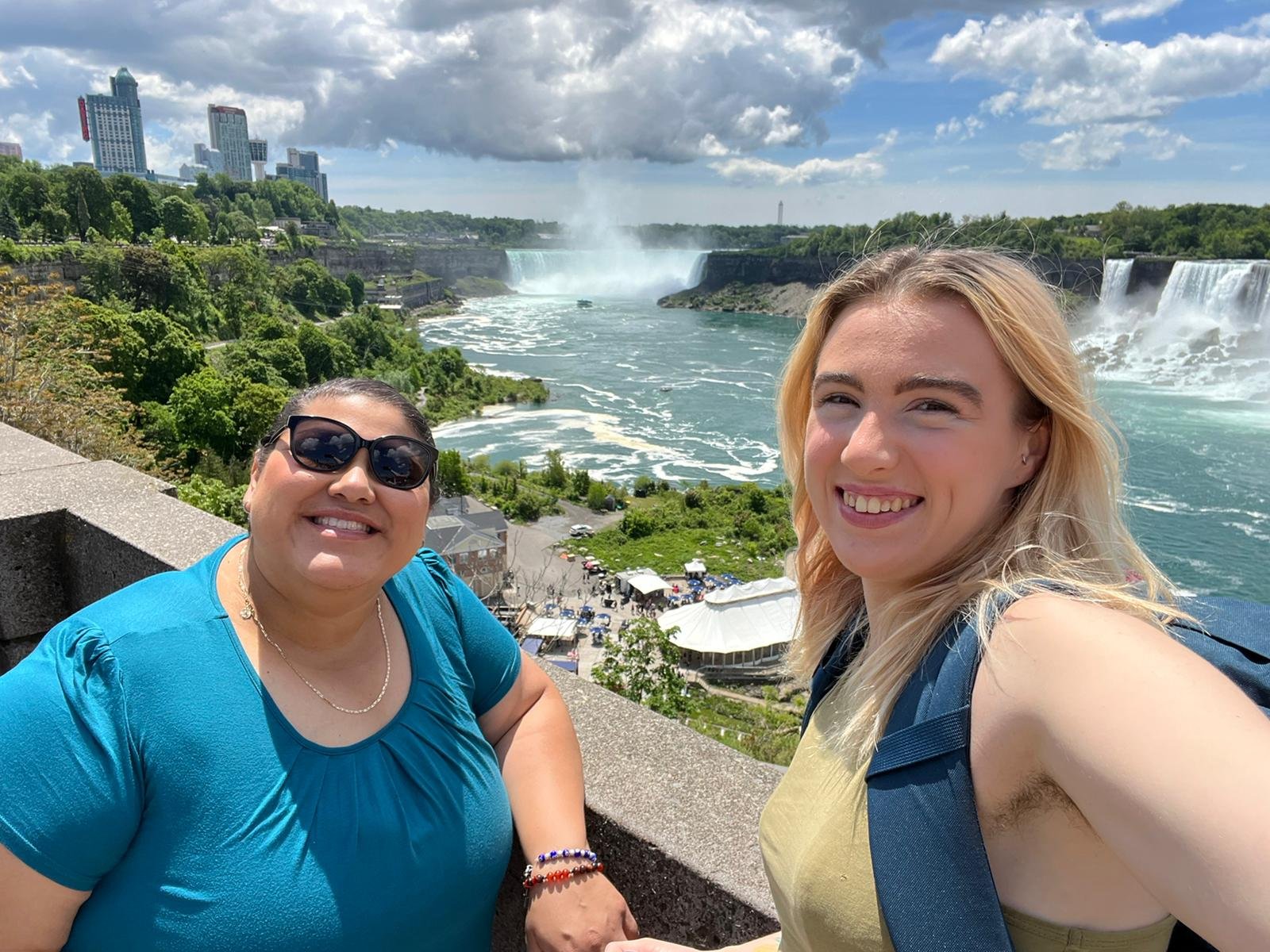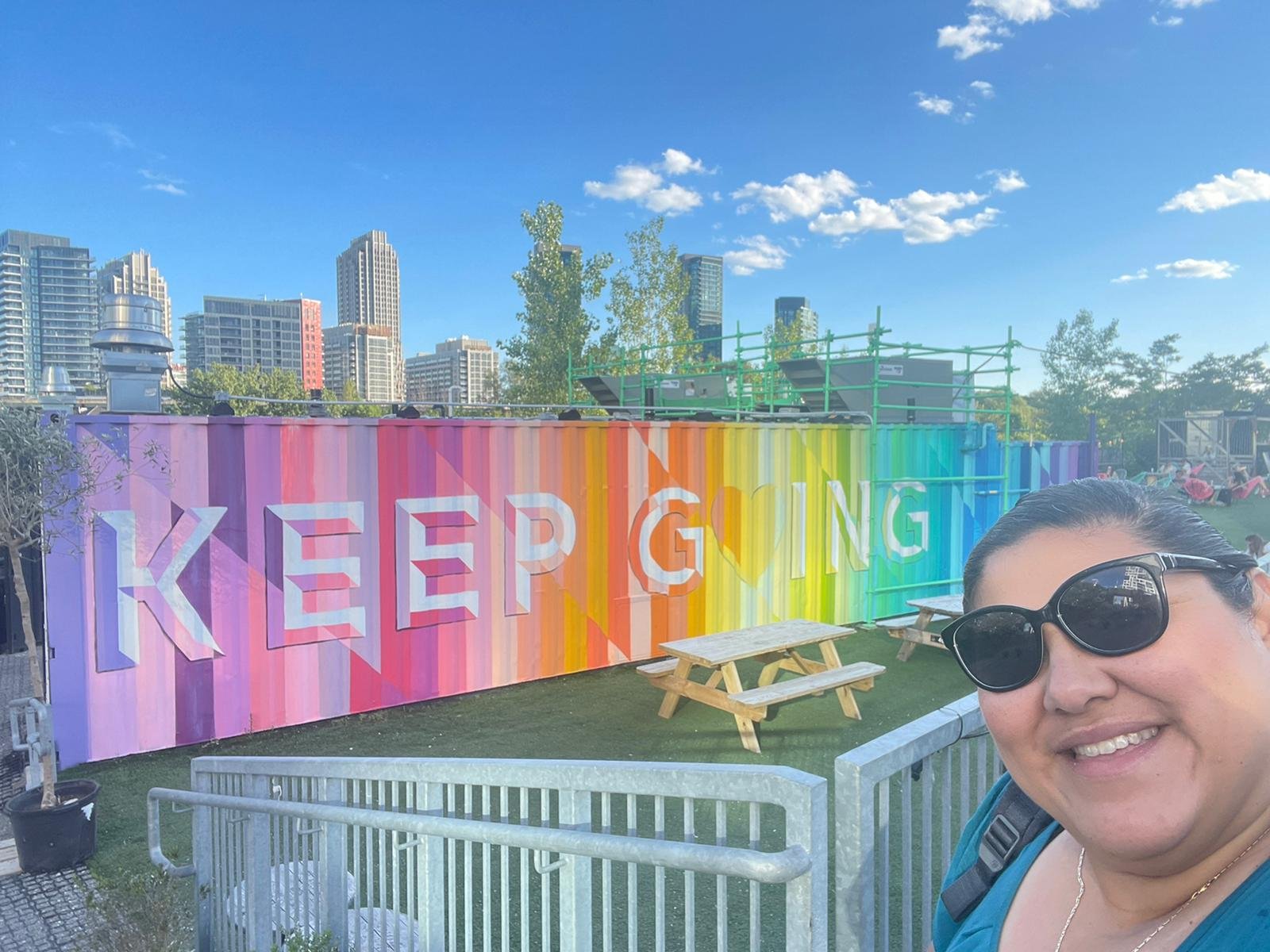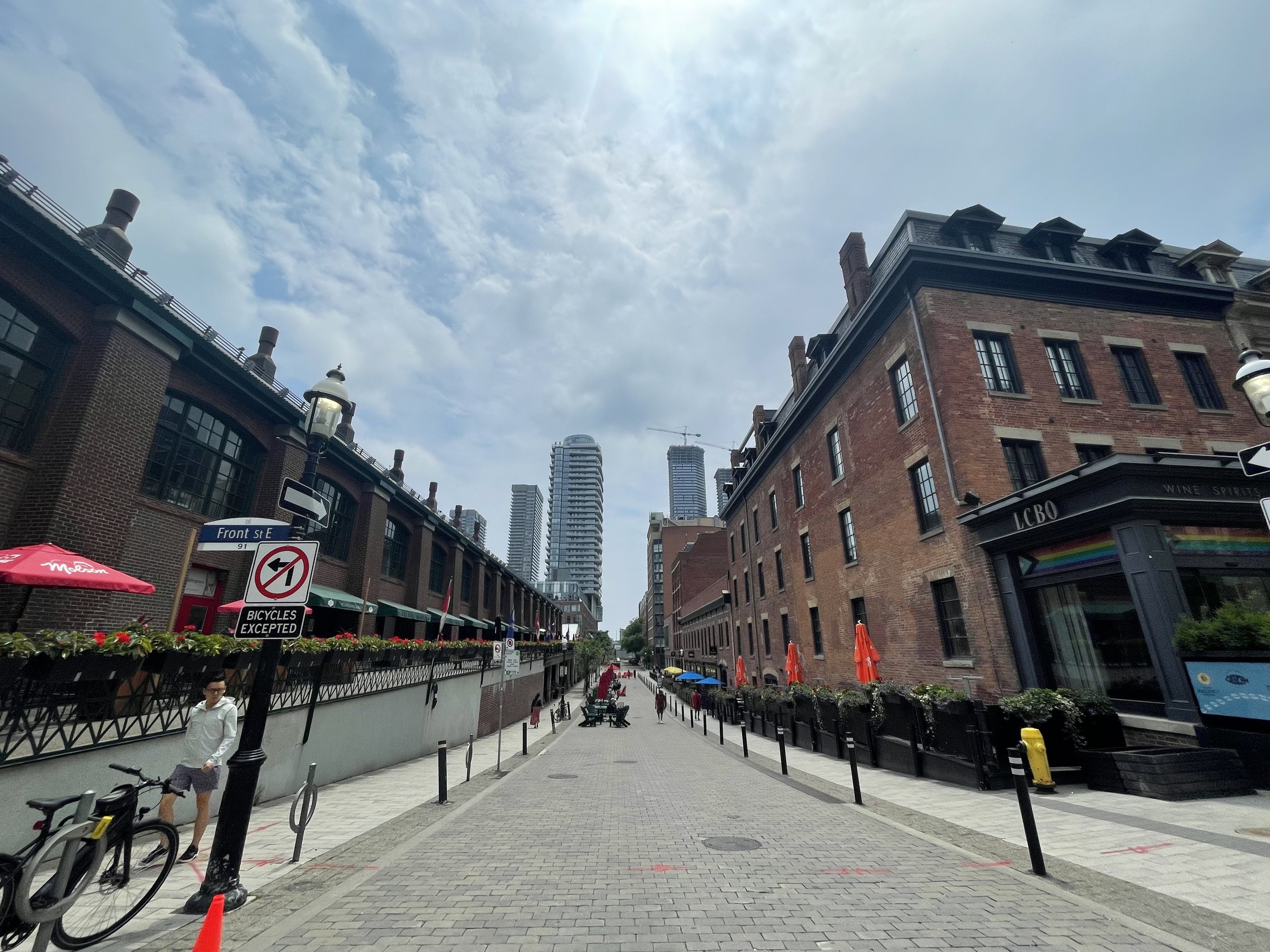 Is there anything else you would like to share about your experience on this trip or as a traveler in general?
Greether found my Greether Samie she showed me how to use public transport, how the city grid system worked and toured me around downtown Toronto with amazing views and ended with the sunset at the beach. I had a blast and booked Greether Samie again to visit the incredible Niagara Falls where we drove along coast line and stopped at a few vineyards on our way back. After the wedding, my experience with Greether gave me all the tools to continue traveling alone in Canada to have memorable long lasting memories from visiting museums, ferry and bike rides.
Want to book a Greeter for your next trip to Toronto or other cities in Canada?
To connect with us: Info@greether.com or dm us at @greet.her