Living in the Arctic as a female traveler
Are you feeling adventurous? Maybe you're looking for a new place to add to your bucket list. We are here to help you!
Greether's mission is to help more women feel safe traveling the world by connecting them to local Greeters they can book to navigate destinations easier. And here we have another very interesting story to share with you! Erika Mokry tells us about what it is like to live in the Arctic Circle and how her journey began. ⛄
Hola! I'm Erika, a Spanish hairdresser with a bad case of wanderlust. I lived in various parts of Spain, 3 years in Australia and now I'm living a dream in Northern Norway. I visited around 15 countries in 5 years. I had been thinking about going to Northern Norway for a long time and I decided to make it come true...
Preparing for the trip:
Flights + accommodation + job?

What can't I miss in my suitcase to live in the arctic?

A lot of thermal and wool clothes and socks

Sweaters

During the winter spikes for the boots (The ground is slippery from ice)

Snow boots / pants

scarfs, hats and mittens ( they keep your hands warmer than gloves)

the rest is your choice, toiletries and personal belongings.
Arrival
I arrived to Tromsø airport during the polar night and I couldn't believe that I was there. It was looking like the north pole, there was snow everywhere and the landscape was completely white.
I took the public transport from there to the center.
When arrived to my hostel I left my luggage in the hostel and I went out sightseeing.
What you can't miss in Tromsø?
Sherpatrappa: My favorite, it's a mountain where you can see the entire city of Tromsø, the views are incredible, you can walk up for free when there isn't much snow or paying for the cable car.
Arctic cathedral

Botanic Garden

Polar museum

Walk around the city center

Try the local food in a restaurant called "Full Steam Tromsø".

See the Northern lights from Prestvannet Lake

Cross the tromsø bridge.

Book a sauna and jump into the arctic water in the harbor.
After 4 amazing days sightseeing in Tromsø I took a ferry to a more remote area 2 hours from Tromsø to start working in the real arctic place where people have almost more snowmobiles than cars and the daily activities in winter are cross country skiing, snowshoeing, skiing, snowboarding and sled.
I'm living in a Mountain with local people and taking care of 14 dog sledding huskies, feeding them, cleaning their cages, walking the dogs, chopping wood,digging the snow, helping to train the dogs and get them ready with harness and doing dog sledding tours.
I learned how to chop wood and how to make a bonfire.
I went snowshoeing, I drove the snowmobile and the ATV, sled, see the Northern lights almost every night.
I tried local food and I found out that Norwegian people love boiled potatoes.
We have an amazing landscape of senja ( a very famous island) also Lofoten is not that far from here.
I live on a farm with a local family but I also have my space, all the basement of the house is for me and I have time to do whatever I want like trying to learn a little Norwegian or learn to play the guitar.
This is so special and I feel like I'm living in a dream.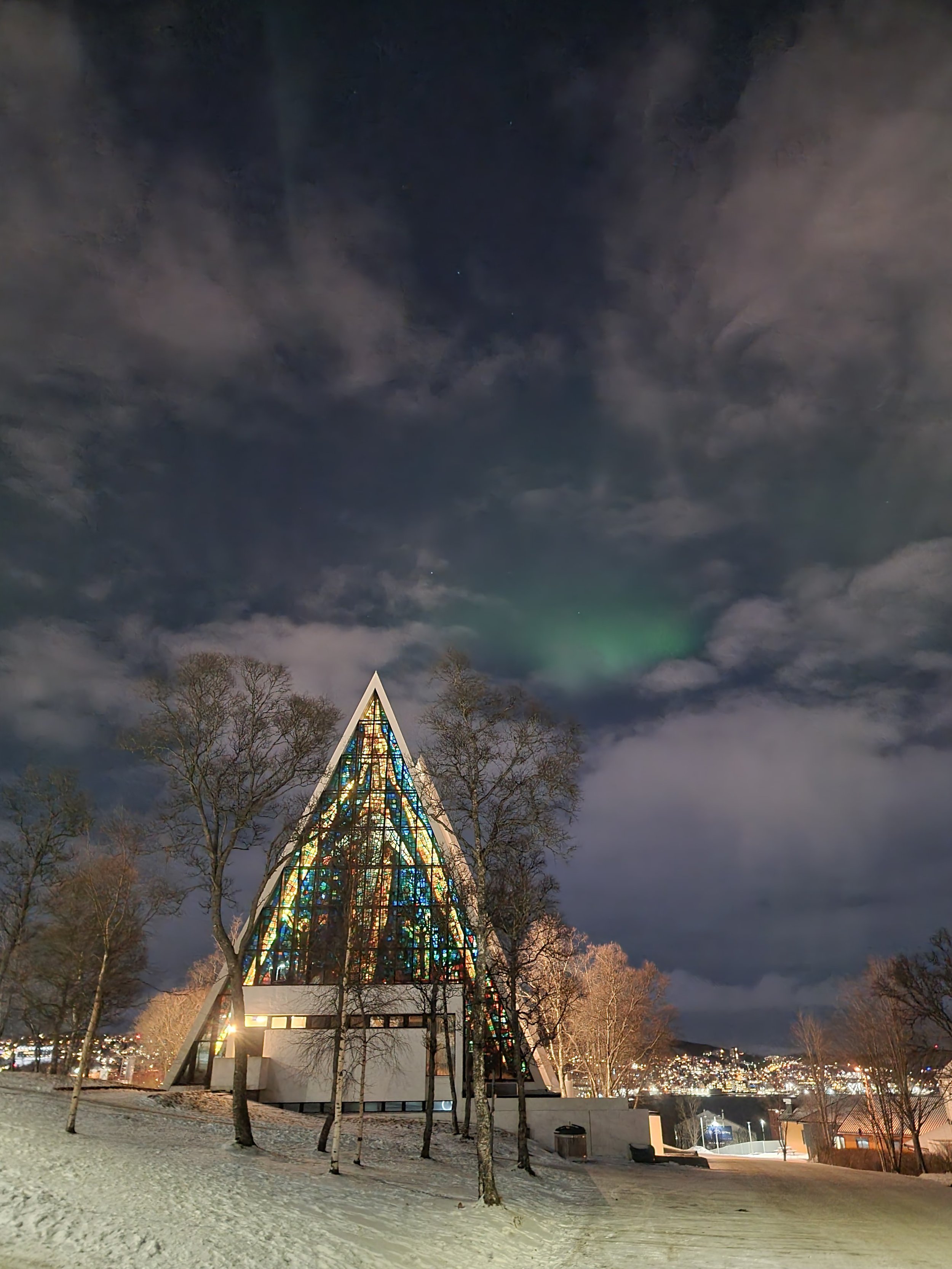 What do I think about greeter?
It is an incredible way to start a trip, meeting local people who show you the secret places where only locals go, or restaurants where they eat.
For people who want to travel but have no one with whom and do not want to travel alone, it gives them the opportunity to meet someone on arrival.
You also feel safer with a Greeter who can show you the safest and least safe areas of the city and where not to go.
Also it's very fun and and it is all advantages, maybe you can even learn a little of their language at the destination, so relax and enjoy your trip!
Want to book a Greeter for your next trip?
To connect with us: Info@greether.com or dm us at @greet.her