Top places to stay as a queer, lesbian or female traveler 2022
Greether helps women travel with fewer risks around the world by connecting them to locals women, we often receive questions from our community about where to stay, and even though Greether wears its rainbow🏳️‍🌈 colors pridefully all year long. We couldn't miss an opportunity to address a very important topic for our LGBTQ+ female travelers:
Finding friendly, inclusive, and safe places to stay around the world.
This list was handpicked after an exhaustive search from our end, where we looked for places that are inclusive, LGBTQ+ friendly and welcoming.
Read all about them below, why they are unique and consider them for your next trip!
Queer, lesbian and LGBTQ+ friendly place

Female owned or female-led business
It was founded by Bianca Brasdorp in 2012. Hostelle is a hostel especially designed for women. It's a female only hostel with a homelike atmosphere. Every woman is welcome at Hostelle!
It's right in the middle of a shopping center and in close proximity to music- and sports venues.
Safety procedures:
Hostelle has 24 hour staff available. We also have clear rules and policies in the hostel and anyone who does not live up to the rules or is disrespectful or discriminates will be asked to leave!
DID WE MENTION HOW COOL THEIR ROOMS ARE?! #instagramable!
What do they think about
Greether?
We think it's a great initiative! Unfortunately the safety for traveling women is still an issue so it's very good that a platform like Greether exists.
Josephine's Guesthouse
Zurich, Switzerland
Queer, lesbian and LGBTQ+ friendly place
Female owned or female-led business
In 1998, five highly dedicated women founded Frauenhotel AG, the non-profit public limited company behind Sinn & Gewinn Hotels. Non-profit status means that profits are not distributed to shareholders, but are instead invested in the continued advancement of social entrepreneurship.
Josephine's Guesthouse is one of the Sinn & Gewinn Hotels, which successfully operates lodging and accommodation facilities while providing socially responsible services.
They are a guesthouse for women only near Zurich's Stauffacher station, in the center of Zürich. Newly opened in March of 2017, they have 38 rooms, each with an en-suite bathroom, a Loft lounge with kitchen and rooftop terrace.
The best part?
💌The Guesthouse is only for women by women.
💌Their location is very central - it's in the middle of Zurich.
💌The Pride🏳️‍🌈 parade starts only 5 minutes walking distance away from the guest house.
Safety procedures:
The access door is closed at all times and they have a security service that is available at all times.
What do they think about
Greether?
Josephine's Guesthouse supports Greether and such platforms and thinks it's a great thing.
Queer, lesbian and LGBTQ+ friendly place
Female owned or female-led business
Hotel Mccoy was founded in 2018 by a group of travelers who wanted to create a space that felt like a community at an accessible price point. Traveling is an adventure and hotels should feel like a part of the journey, not just a place to crash.
Their mission is Travel for All. Everyone is most welcome here and will receive a large dose of warm hospitality. They love hosting people from all over the globe, learning from them and sharing their community with them.
💌🎉Hotel Mccoy doesn't do tiered memberships or reward points, instead, they simply offer the kindness rate, a reduced rate for any guest who commits to an act of kindness before check-in. (excuse us? This is the coolest thing we have ever heard of that a Hotel does!)
The Hotel Mccoy in Tucson is the first Hotel Mccoy. It was and is their pilot project. They believe that travelers want to feel the place they visit- whether on vacation, traveling for work, or just passing through. Hotel Mccoy Tucson served as proof of concept... and now they are on their way to open up more locations. Super exciting!
Safety procedures:
Every property has a safety plan, that's a must. They have a comprehensive hiring process which has resulted in hiring some of the brightest, kindest, and most compassionate people around. They consistently create and ensure safe space. Safety at the forefront of everything they do and solo - behind the scenes and in design there are several security touch points- from motion detector entrance points and security cameras on the exterior to secure double locks for the rooms.
What do they think about
Greether?
Nicole, one of the owners, read the line - "Greether is the platform that safely connects women travelers to a verified local female guide upon arrival. " and thought to herself that she wished Greether had been around when she was in her 20s! She traveled solo quite a bit then, and, as a woman, hotels like Hotel McCoy were what she was looking for- safe, affordable fun. Those things should never be exclusive, and Nicole thinks it's awesome that we've created a platform to make them more accessible.
My Sister's House
Sayulita, Mexico
Queer, lesbian and LGBTQ+ friendly place

Female owned or female-led business
The dream of this business began in July of 2019 but wasn't completed until February of 2020. It was founded by Summer Poulsen and Alex Titus. They wanted to create a creative space for the community and a safe space for women. Something that was beautiful but not too expensive.
This creation of this gathering place is for you lovely, strong, authentic and powerful women who want to be part of a family, and of a movement for more freedom and more independence.
Everyone who stays at My Sister's House is family and they want them to have a wonderful time in Sayulita. We do not allow anyone to be rude or mistreat any of our guests.
They know that we can enjoy our adventures better when we have a safe, quiet, and comfortable space to sleep at night. So they created an affordable, pretty and clean hostel in Sayulita, that is just the way that they would want it!
Sayulita is a magic town in Mexico with a lot of things to do like surfing, hiking, partying, whale watching, yoga training and multiple workshops. They are located just an hour from Puerto Vallarta International Airport. The hostel is located on a safe, well-lit street, just a 7 minute walk from Sayulita Plaza, where all the action happens. Dozens of great cafes, restaurants and stores line the colorful cobbled streets of Sayulita. Get ready to have a good time!
Safety procedures:
There is a gate that you can only open with a code and they have cameras in the outdoor areas. The town and the place where the hostel is are really safe.
What do they think about
Greether?
My Sister's House thinks it is a great idea to support and to inspire women to travel on their own and meet other women safely. They give it a thumbs up!!
Hacienda Valentino Boutique Hotel
San Cristobal de las Casas, Mexico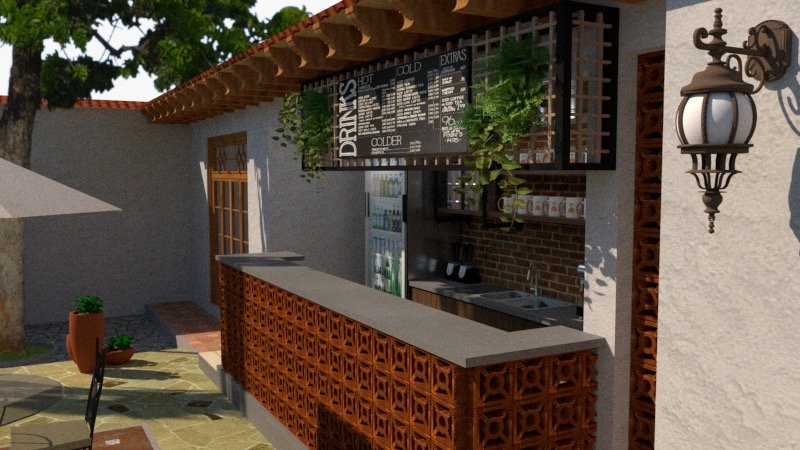 Website Instagram Facebook Twitter
Queer, lesbian and LGBTQ+ friendly place
Hacienda Valentino was founded by Javier Balderas & Tim Janes, who are also owners of Leisure Life Properties, that operates property management and vacation rental services for a high-end, luxury, 9 villa condominium complex in Puerto Morelos, Quintana Roo, Mexico. It had always been their dream to have a boutique hotel, but it had to be in a magical place worth visiting, where a boutique hotel would fit well within the environment. In November, 2020, after several leisure visits to San Cristóbal, Javi and Tim knew they found that "magical place" and launched Hacienda Valentino, as they found few options for reasonably priced hotels that offered great services and amenities.
Tim and Javi have been together for 23 years, and officially married for six of them.
Hacienda Valentino Boutique Hotel , a new gem in San Cristobal de las Casas, is within easy-walking proximity to all the Historic Center has to offer! As you enter the property, be immersed in Mexican colonial architecture, while you unwind and relax either at the café/bar, El Colibrí, or in one of their ten contemporary, comfortable and unique rooms.
Hacienda Valentino is one of only a few properties with full-grown Cyprus trees. They have worked to not only preserve the trees, but to include them into the design of the rooms.
YOU BE YOU!!
Hacienda Valentino knows everyone, and every family, is different! Digital Nomads? Enjoy free, high-speed internet available throughout the property! LGBTQ+? Relax in a welcoming, inviting, and inclusive atmosphere! Is Fido along for the trip? Enjoy a pet-friendly environment! Whatever it is that makes up you and your family, Hacienda Valentino is your oasis as you explore Chiapas!
San Cristobal de las Casas is a magical town full of architecture, history, textiles, artisan crafts, and great food! It is a welcoming place for people from all backgrounds and walks of life. Just outside San Cristobal is abundant nature, from hiking trails and waterfalls, to caverns, lakes, and little towns each specializing in a unique trade (carpentry, pottery, textiles, etc). An immersive experience where you feel welcomed and can relax and enjoy all it has to offer.
Safety procedures:
Hacienda Valentino has staff on duty 24 hours per day. Since they are a boutique hotel (10 rooms), they are able to carefully monitor the door and the grounds to ensure privacy and security for guests. When guests wish to do tours or excursions, they help coordinate that with trusted tour guides that will both be fair with pricing and keep customers safe.
What do they think about
Greether?
Hacienda Valentino thinks it is a fantastic concept that not only provides additional safety, but someone who is knowledgeable of the area that will enrich the experience of the single traveler.
**This hotel opens Mid-June!**

Do you have any other hotels in your mind that should be on this list? Mention them below!👇